View articles published in: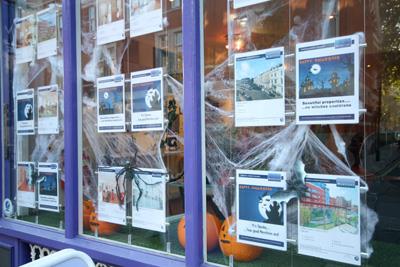 Published: 31/10/2012   Last Updated: 14/11/2012 10:05:17   Tags:
Don't be frightened, listen to what people are saying and pop in to our office in Rochester Row SW1 or call us for a free market appraisal on 020 7932 0101 if you are thinking of selling or letting any time soon.

Happy Halloween!!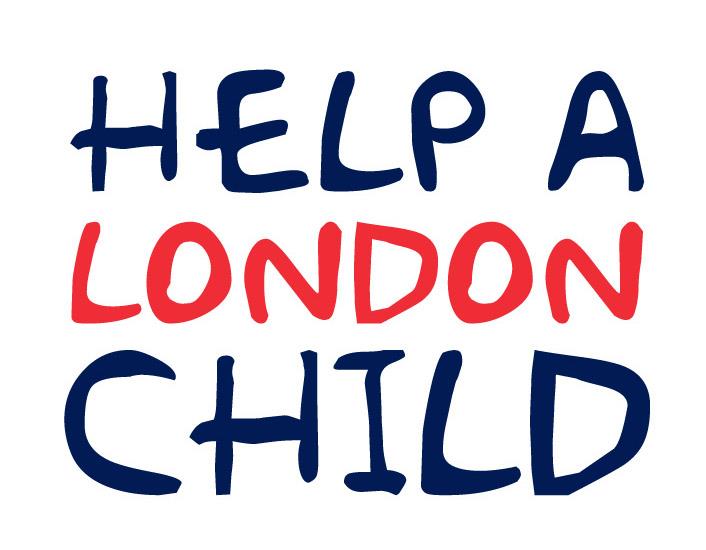 Published: 14/01/2010   Last Updated: 14/01/2010 16:53:17   Tags:
We did it, thank you to everyone who help helped out over the festive period as we managed to raise £1,115.00. This has been a huge success and we plan to make it even bigger in 2010 and raise more money.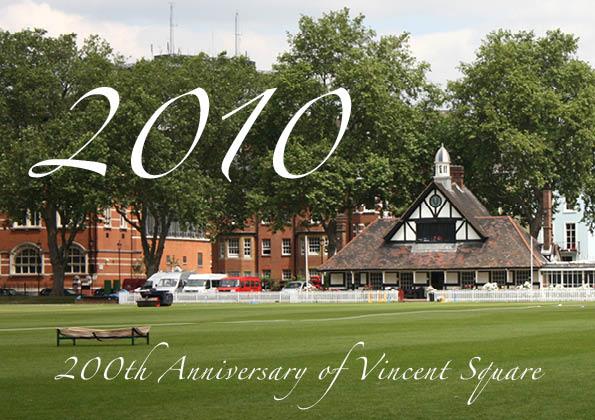 Last Updated: 29/06/2010 16:34:17   Tags:
In order to commemorate the 200th Anniversary of Vincent Square, the Vincent Square Residents Association (VSRA) have commissioned a plaque of Dean William Vincent to be placed on Vincent Square.
Moretons are pleased to assist in raising monies needed for this plaque
by donating up to 20% of all new sales and lettings fees
for VSRA members from now until 1st November 2010 to the Vincent Square Residents Association.
So if you are thinking of selling or letting your property and to support your local community,
call us now on 020 7932 0101
.
For more information on VSRA or becoming a member visit
www.vincentsq-residents.org.uk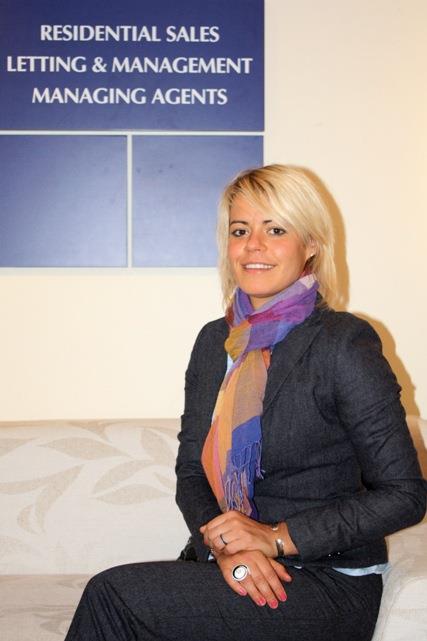 Last Updated: 19/01/2011 11:02:37   Tags:
As with everything in life there are things we love to do and those we don't. Waking up to go to work and having to travel on an over-crowded London underground at 8am in the morning is undeniably one of my - and I am guessing at least 50% of London's population - less favoured activities. That said, arriving at our Moretons office makes the morning "cattle-commute" all worth it in the end…
Moretons may be a small office but there is never a lack of excitement and activity. After arriving in the office in a race against time, the initial exchange of good mornings and the now routine friendly natter over a cup of coffee makes a good and positive start in the world of Real Estate.
I, as everyone else at Moretons take my role very seriously. I believe that passion for people, relationship building, and the drive to please and excel at service provision is what makes us the success story that we are.
My role is that of lettings negotiator and I love the diversity and involvement it demands. As lettings negotiator there are three main aspects to consider:
1. the landlord
2. the tenant
3. the market
In the first instance it is very important to understand the relationship between the 3 points above. Landlords need tenants and tenants need properties. Without properties there wouldn't be a landlord or tenant. A change in any of the above has a great impact on the other as you can imagine. The key factor in my case is to keep analysing the market and communicate and most importantly act on every change and development in the market.
1. The landlord
The landlord needs to understand how much his property is worth and so it is up to me to consult and in some cases even re-educate the landlord on real term property values and movement. Not only the price but also the decoration plays a key part in successfully letting a property. Feeding the landlord a bitter "your property needs a re-vamp" pill is never fun but always in their best interests. The truth is not always beautiful but at Moretons it's not about clouding the sky pink if it really is grey and so far has always achieved the best outcome = a happy landlord. In addition to decoration, a property that is priced too high will price itself out of the market and worse still, make other properties look more attractive to the tenant. This is one reason why we at Moretons speak to our landlords at least once a week. It gives us the opportunities to not only advise and feedback comments from viewings, it allows us to build a relationship with the landlord who we are ultimately trying to provide the best possible service to.
2. The tenant
In the 2nd instance there is the potential tenant who is in need of finding a new home. It is my job as lettings negotiator to listen, dissect and understand the requirements of potential tenants and match these to the properties that are available on the market. In many cases tenants don't understand the relationship between their needs and the market and so it is up to me to best advise them on the reality of "what is out there" versus expectations. This is only possible by walking in the tenants shoes. What I would need in their case, what would I expect, what would I compromise on if this was me… The personal touch, going the extra mile...little factors such as having children stairs could be a problem or being from a warmer climate and needing lots of natural light, or being new to the city (might not know which areas are best suited…) make all the difference…
Once expectations and requirements have been discussed and put in check I will arrange a viewing of all properties that are best suited to the potential tenant. It is very important to me not to waist anyone's time – which is another reason I ensure to know as much as possible about the ideal property, location and even little things such as life style and hobbies.
3. The market
The dictionary definition of the market place is as follows: the world of commercial activity where goods and services are traded or bought and sold.
The market place in the world of lettings is the place where negotiations between landlords and tenants take place. This task can be a very easy one – depending on how well the negotiator has communicated and kept the landlord and tenant in the know about fluctuations and developments "on the street". I would like to believe that Moretons have achieved a good way of making this an easy place to operate. The way we have achieved this is by communicating factually and honestly to both landlords and tenants about "what the word on the street is".
In addition to the above we have to remember that without competition there would be no market. At Moretons we acknowledge that there is competition but we don't see this as a threat – we chose to work with it. Building a good working relationship with other agents means that we expand the market place of our own properties allowing our landlords to find tenants via other avenues than our own. It also allows us to serve potential tenants better (if necessary) by providing a wider range of properties, increasing the success rate for both parties.
In addition to the above we work very closely with the sales team as any sale may bring with it a new landlord – a landlord that needs a tenant. It is a never ending cycle of seemingly the same but no day and no deal is ever the same!
Team work is written in capital letters at Moretons and I believe that it is this attitude, the motivation to excel and provide the best and most effective service both internally and our customers is what makes us the enthusiastic and winning team that we are.
We rock!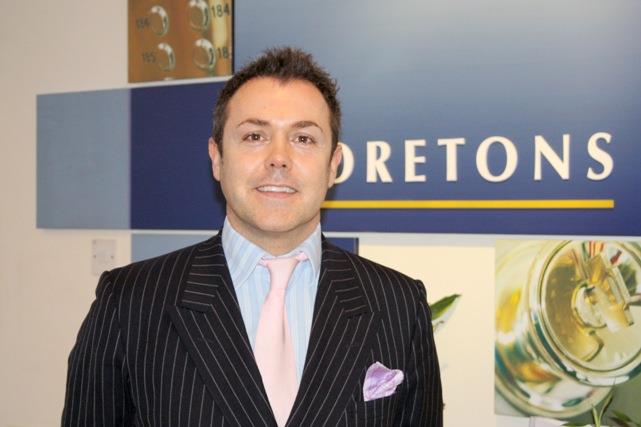 Last Updated: 17/12/2009 14:22:13   Tags:
I park up nearby the office at some under used underground concrete jungle, after shimmying through the capitals rush hour traffic avoiding all the tackles in my way. Strolling into the office, the clean lines of the laminate lead me to my gleaming glass desk, my large chair calling out to be warmed and occupied which I dully do. After fighting with space and technology the screen usually flickers on followed soon after by a flow offers for all sorts through the spam filter, and .........the enquiries .... the applicants and occasionally ...... a valuation. Once browsing through all Microsoft Outlook has to offer my day proceeds normally at a canter. I call some enthusiastic potential purchasers and vendors, conveyancing with solicitors who are often very difficult to reach. I pop up to the surface to take air before diving again into the daily flow of activities, looking at marketing laterally, looking at our methodology and psychology, generating instructions which leads to leads. All shapes and sizes and forms and types resulting in that hard earned rush and thrill of gluing a move. There is a warm comforting human feeling to securing a move, the vendors and purchasers are usually thrilled, in itself rewarding. Most humans are decent and if you are a people person then the career is suited. Seeing wonderful architect, historic London, the most exquisite interior designs to some grottos less fit for Elf's let alone Santa; which helps take away the predictability from the profession and keep us on our toes like a nimble ballerina along with drive, ambition, pride and self motivation all characteristics fuelling plenty of moves in a year that did not want to move. As another filled day draws in to its close like the dark of night, I part the office knowing that day will never be repeated so surveying that I did not waste it, my head flitting with ideas, I flee with Parliament, Big Ben and London Eye waving in my rear view mirror.
Show More Articles